How to make a reservation
Please use Internet Explorer to access the reservations portal at FleetRes.nv.gov or click on the reservations button.

Log into the reservations module using the operator ID and email address of the driver the reservation will be for.

This will take you to the home screen. The home screen will allow you to update your information, make reservations and manage reservations. Click on the new reservation button (upper right hand corner of screen).

Choose the location where you will be picking up the vehicle.

Enter the pickup date/time and return date/time.

There will be two vehicle type lists: available and unavailable. Operators are allowed to choose vehicles from either list.
Vehicles selected from the available list will result in a confirmed reservation.
Vehicles selected from the unavailable list will be created as a standby reservation. A fleet services representative will contact you regarding the reservation.
Click the select button next to the vehicle to reserve that vehicle.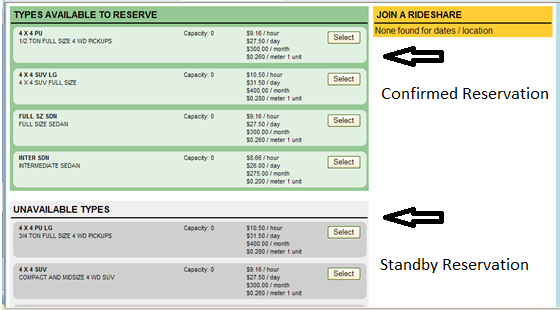 (Critical)
Verify you have chosen the correct account ID that is to be used for the reservation.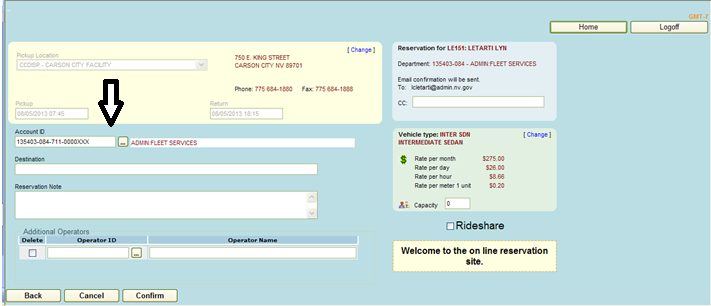 Fill in the destination (important)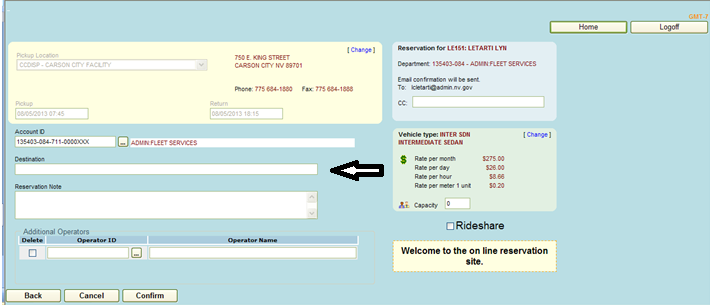 Add any notes relevant to the reservation.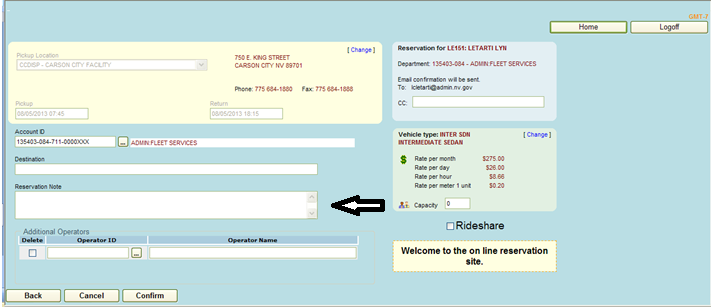 Add any additional drivers.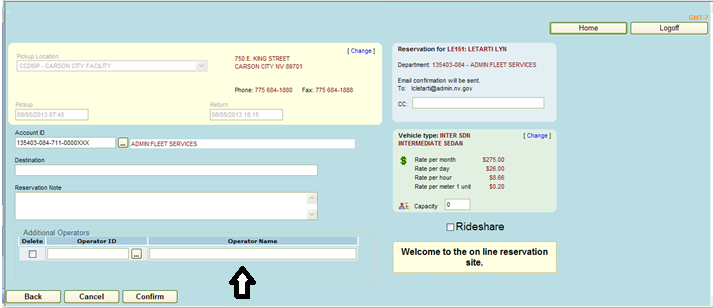 Click the confirm button.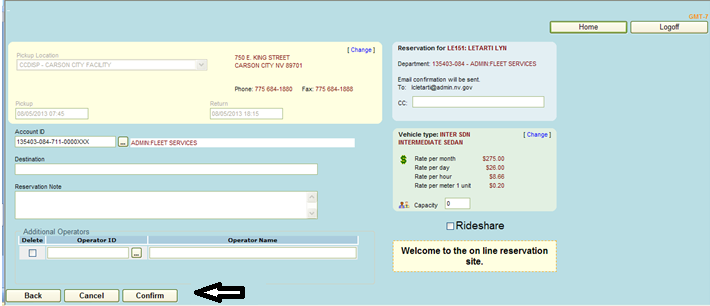 You will receive an email confirmation.
Click the home button to return to the home screen.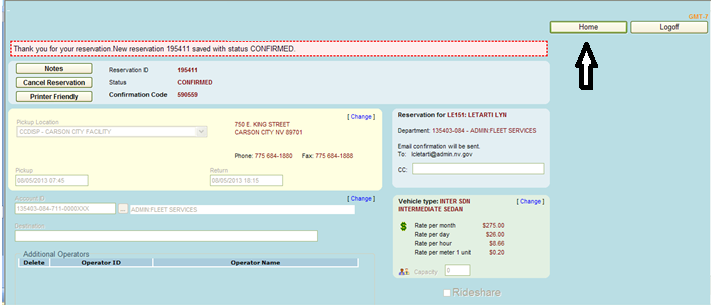 You may view your reservation by clicking on My Reservations.